LAB:
This week in lab I did CSS coding. It was interesting to learn a different kind of coding, and I enjoyed this exercise. I like CSS coding better than HTML because in this process the coder is responsible for picking out the design of the website. I can chose text colors, page backgrounds, and many more special features. It is simple to put in the different codes and exciting to watch these codes come to life.
VIRAL: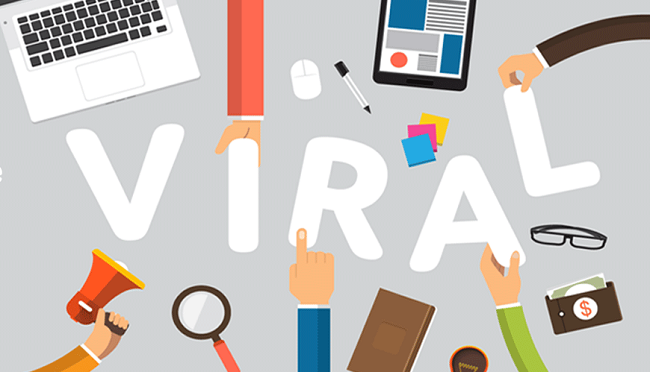 In today's time videos and blogs go viral daily. It is not uncommon for a video of kittens in a jar to go viral on Facebook. When a message goes viral, that simply means it is viewed by a large audience across the globe.
The field of communication contributes to my understanding of viral media. I have learned that people from across the world can be united by a simple Buzz Feed article. There are a few factors that are common in most written documents that go viral.
It is positive, dwelling on positive issues or topics.
It evoked a strong emotional reaction (joy, fear, anger).
It was practically useful.
The information above was found in the article "A Scientific Take on Viral Marketing" by Gregory Ciotti. It is important to note that the information must be on current issues. Also, most readers respond better to positive news.
An understanding of virality will definitely help someone with a career in Communications. If one has a clear understand of what it takes to make an article go viral, this could do great things for the company. It would be extremely helpful if the employee could write in such a way that the article goes viral, and as a result an interest in the company increases.
Resources:
Article: https://www.helpscout.net/blog/viral-marketing/
Image: https://cldn0.fiverrcdn.com/fiverr/t_main1/gigs/35849605/original/34599127fbf4c85a3722359347eaed117874dc98.png